In an effort to enhance our appearance, we as women have some interesting choices. A smart choice is choosing quality, natural skin care products for daily use. Young Living's Savvy Minerals Cosmetics line of products brings natural skin care products that help you look flawless and perfect, giving your skin a touch of effortless beauty. The Savvy Minerals Cosmetics are suitable for all skin tones and skin types, which makes it stand out among other cosmetic products, making you look bold, confident, and attractive.
Achieving the perfect makeup tone and perfect glow can be tricky. Savvy Mineral Cosmetics offers a collection of Bronzer and Blush to achieve a radiant and gorgeous look to make you look and feel stunning.
What does Savvy Minerals Bronzer offer you?
Get a stunning, natural glow with these bronzers offered by Savvy Minerals Cosmetics. It works great for creating picture-perfect contour with buildable color that blends beautifully.
The bronzers are specially formulated to give a sun-kissed glow that is long-lasting and ideal for all-day wear. It is available in two shades:
Crowned All Over
Summer Loved


To get a sassy look, apply Savvy Mineral Cosmetics Bronzer, starting along your cheekbone and working up to temples and into the hairline, then back to cheekbones and along your jawline. Buff another application of Savvy Minerals Cosmetics Bronzer onto your neck to blend face, neck, and body color for a seamless effect.
Savvy Minerals Blush is a Life Changer!
Flushed cheeks aren't just for those leaving a spin cycle class! Blush has long been credited with anointing skin with a healthy heightening of color. The mineral-based ingredients in Savvy Minerals Blush give a smooth and luxurious application, which is perfect for all-day wear.
It is available in three shades to compliment your skin tone. The shades available are:
I Do Believe You're Blushin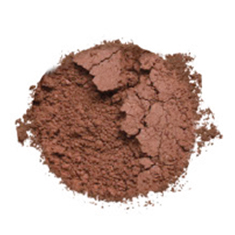 Passionate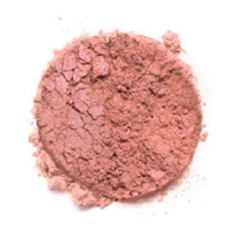 Smashing
Need additional benefits and 24% discount on Young Living's Products?
Yes! You read it right. You can now take advantage of a 24% discount Savvy Minerals along with the entire range of Young Living's products. In order to enjoy this discount all you have to do is become a Young Living Member, which obligates you only to purchasing an awesome starter kit of oils and nothing more is required! Of course Young Living also provides a way to earn commission and bonuses when you share Young Living products, such as Savvy Minerals with others. It's a great company with a lot of opportunity!
Click here to learn more about how to become a Young Member and start saving today!